Go for it! OSAKA campaign
2018.09.21
Sakura cookは、大阪観光局の賛助会員として「がんばろう!大阪」キャンペーンに賛同し、旅行者に以下の特典を提供します。Sakura cook approves the "Go for it! OSAKA" campaign as a supporting member of the Osaka Convention & Tourism Bureau and offers the following benefits for travelers.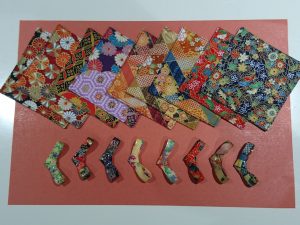 特典:コースターまたは箸置きを1つプレゼント
What are the benefits? –Gift of a coaster or a chopstick rest
特典の対象者:クッキングクラス受講者
Who will receive benefits? –Cooking class attendee
期間:2018年9月21日~10月31日
Period    September 21 – October 31, 2018
Sakura cookでクッキングクラスを楽しんで下さい!
Come to Sakura cook and enjoy our cooking class!
Sakura cook  +81-(0)6-6626-9088    contact@sakuracook.jp