Guide tour "Foodist"
2017.08.19
Launched a new service "Foodist" to help foreign tourists select Japanese "foods & ingredients".
😄
外国人旅行者の「食材・食品」選びをお手伝いする新サービス"Foodist"を開始しました。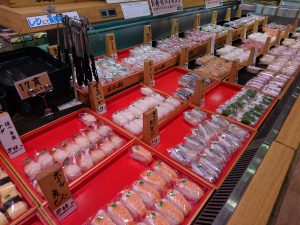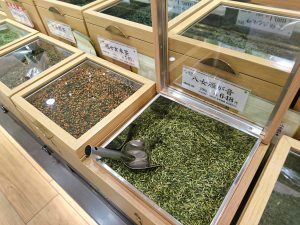 We go around the department food floor with you, and give some advice shopping Japanese foods, such as foods unique to Japan, alcohol and sweets. We also offer you to taste some foods and drinks during the guide tour.
😋
🍵
旅行者と一緒にデパ地下食品売場を回り、日本独特の食材やお酒、お菓子などの試食・試飲を楽しみながら、お買い物のアドバイスを行います。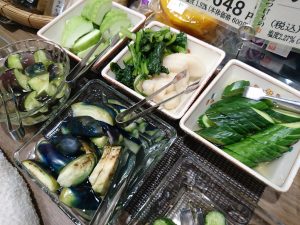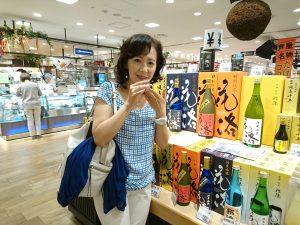 We recently started services at Hankyu Department Store in Osaka. The price is 4,000 JPY per person.
このたび、阪急百貨店うめだ本店でのサービスを開始しました。料金はお一人4,000円です。
Please book in advance. Call on +81(0)6-6626-9088 or send email to contact@sakuracook.jp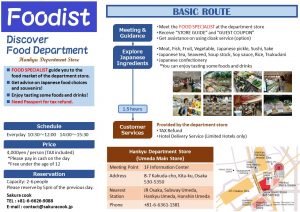 PDF: FOODIST