To be interviewed!
2017.04.25
日経新聞の記者さんがSakuracookの取材に来られました。
A reporter of the Nikkei newspaper came to Sakuracook.
実際に「寿司コース」を体験。
Actually he experienced "sushi course".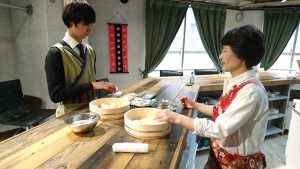 その後、アメリカから参加された3世代ファミリーの「天ぷらコース」も見学されました。
After that, he also saw the "Tempura Course" of the three generations family participated from the United States.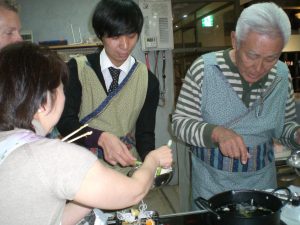 この時の様子は4月24日付けの新聞「日経MJ」に掲載されました!
The situation at this time was published in the newspaper "Nikkei MJ" dated April 24!