Charming BENTO
2022.10.25
A charming guest learned how to make a traditional bento. Please make a loving Bento for your family!
チャーミングなゲストが伝統的な弁当作りを学びました。ご家族に愛情一杯のお弁当を作ってくださいね!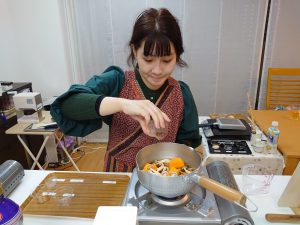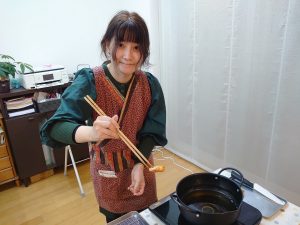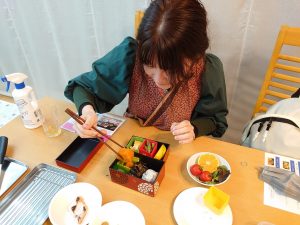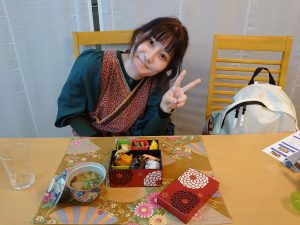 Great BENTO
2021.07.10
Thank you for participating in the bento cooking class from Austria
A very beautiful bento was completed
オーストリアから弁当クッキングクラスにご参加ありがとうございます
とても美しいお弁当が完成しました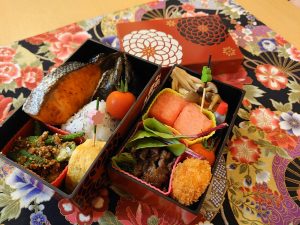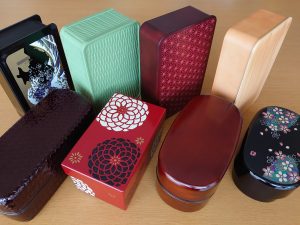 Bento with family
2020.02.16
台湾から来たゲストがバランスの良い弁当を作り、ホテルに持ち帰って家族で一緒に食べました!
A guest from Taiwan has created a well-balanced Bento. She brought it back to the hotel and ate it with her family!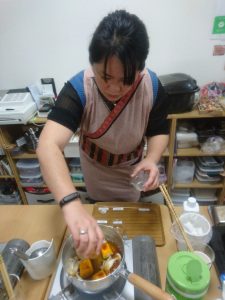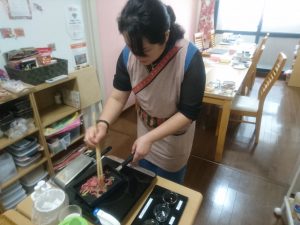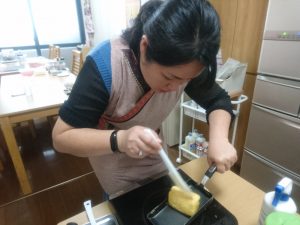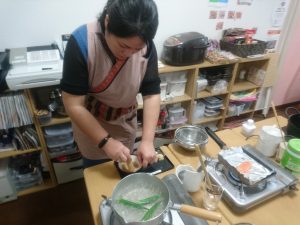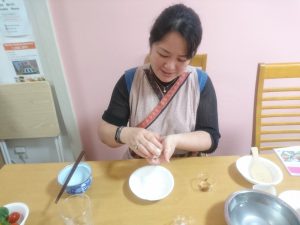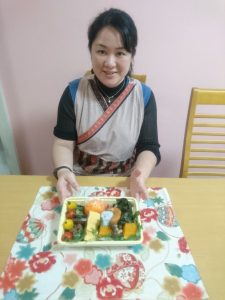 Sakura cook  +81-(0)6-6626-9088    contact@sakuracook.jp
Well-balanced cooking
2020.01.04
タイから来た4人のグループがバランスの良いお弁当作りを楽しみました!
A group of four from Thailand enjoyed making a well-balanced Bento!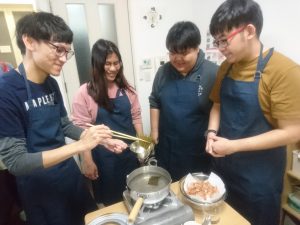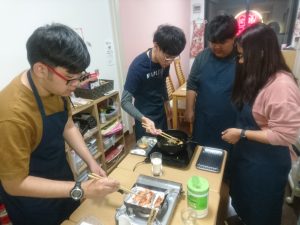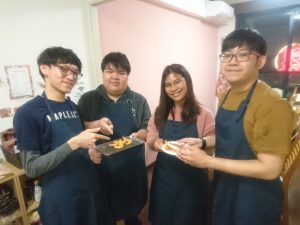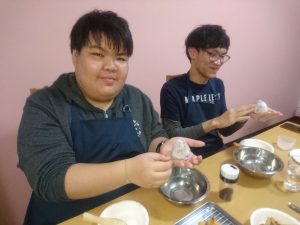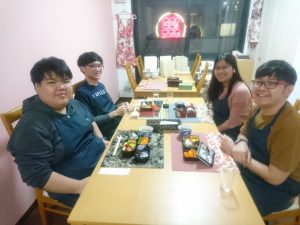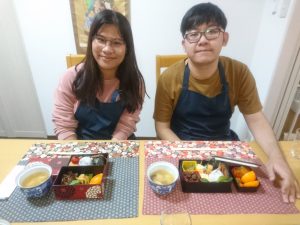 Sakura cook  +81-(0)6-6626-9088    contact@sakuracook.jp
Bento (Lunch Box) Course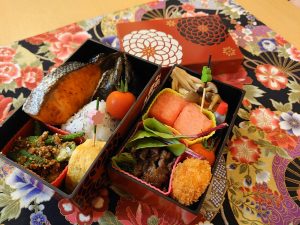 Schedule
11:30~14:00/17:30~20:00
Price
11,000JPY (TAX included)
Program
7 basic Japanese dishes: Simmered squash, Ginger-simmered beef in sweetened soy sauce, Green vegetable with sesame dressing, Grilled fish, Dashi-maki (rolled dashi omelet), Deep-fried shrimp, Two kinds of Onigiri (rice balls)   *Served with Miso soup, fruit.
Lesson language
日本語, English, 中文(需提前申请)
Information on ingredients
This class uses shrimp, egg, beef, sesame.
For vegetarian / vegan
It can be changed to vegetable ingredients. Please request three days in advance.
For Muslims
This class does not use pork. It is possible to change to Haral Seasoning.
---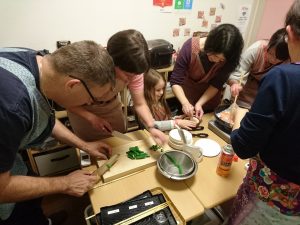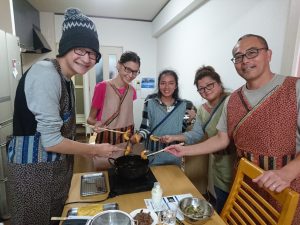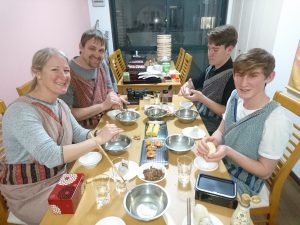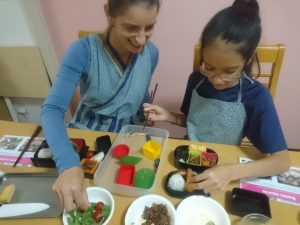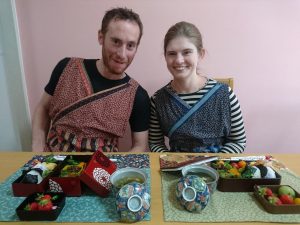 Sakura cook  +81-(0)70-8561-5030  contact@sakuracook.jp
---
Location
Felista Horie 401, 1-17-20 Kitahorie, Nishi-ku, Osaka, 550-0014
*Please come directly to this building and call 401 on the intercom.