SUSHI techniques
2022.12.19
It takes many years of training to make authentic sushi. This couple from America mastered the techniques in our sushi class. Great job!
本格的なお寿司を作るには長年の修業が必要です。アメリカから来たこのカップルは、寿司クラスでそのテクニックをマスターしました。素晴しい!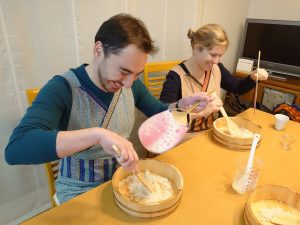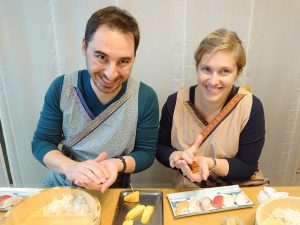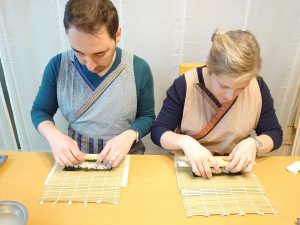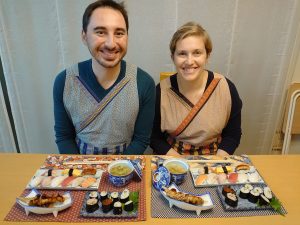 SUSHI chefs!
2022.12.05
Two sushi chefs are born! An American couple attended a sushi class on the last night of their trip to Japan. They mastered how to make 3 types of sushi.
二人の寿司職人が誕生!アメリカのカップルが日本旅行の最後の夜に寿司クラスに参加しました。二人は3種類の寿司の作り方をマスターしました。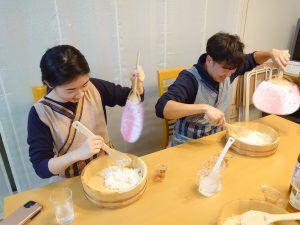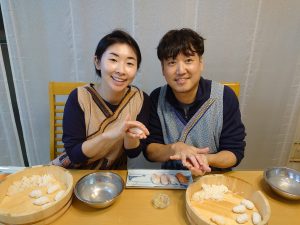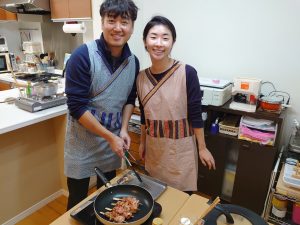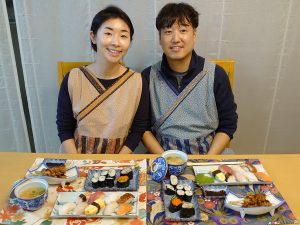 Brazilian SUSHI skills
2022.11.29
A guest from Brazil participated in an authentic sushi making class. Brazilian sushi is quite different from Japanese sushi!
ブラジルのゲストが本格的な寿司づくりのクラスに参加しました。ブラジルの寿司は日本の寿司とかなり違うそうです!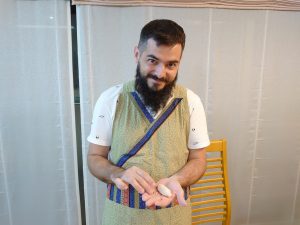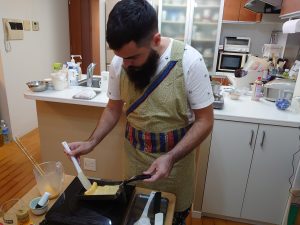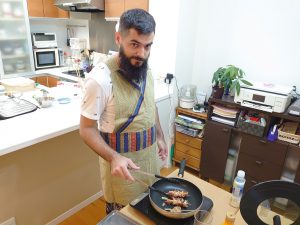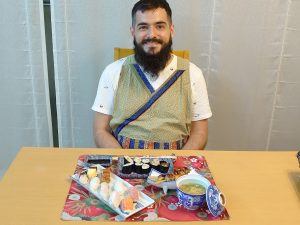 SUSHI with colleagues
2022.11.27
5 colleagues from Germany who are staying in Japan on business made a sumptuous sushi dish. Their teamwork was great!
ドイツから出張で日本に滞在中の同僚5名が豪華な寿司料理を作りました。彼らのチームワークは素晴しかったです!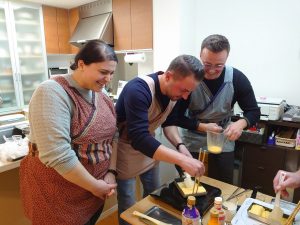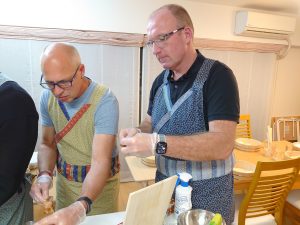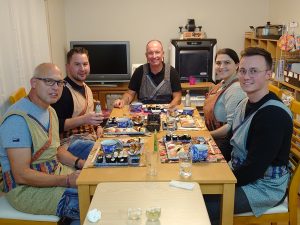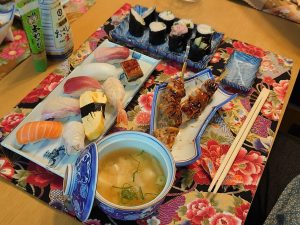 Sweet SUSHI
2022.11.21
A Bahraini couple visiting Japan for the first time made delicious sushi and miso soup! They enjoyed the experience with their lovely smiles.
初めて日本を訪れたバーレーンのカップルが、美味しいお寿司とお味噌汁を作りました!二人は素敵な笑顔でこの体験を楽しみました。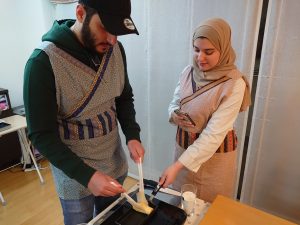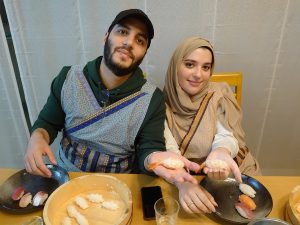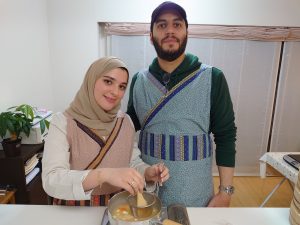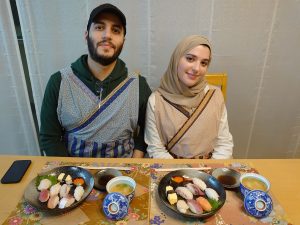 SUSHI world
2022.11.12
A woman who enjoys long-distance travel joined the sushi course class on her last night in Japan. Please come visit Japan again!
長期旅行を楽しんでいる女性が、日本最後の夜に寿司コースのクラスに参加してくれました。どうぞまた日本にお越しください!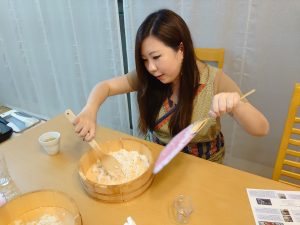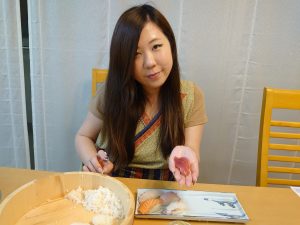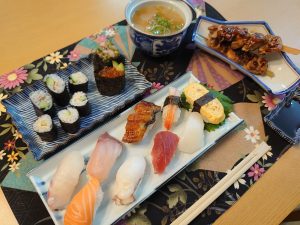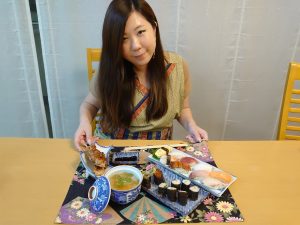 Sushi presentation
2022.11.06
Her second class was a sushi course dinner. She made sushi very skillfully. Great taste and presentation!
彼女の2日目のクラスはお寿司のコースディナーでした。とても手際よく作ったお寿司。味も盛付けも最高!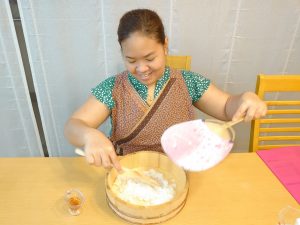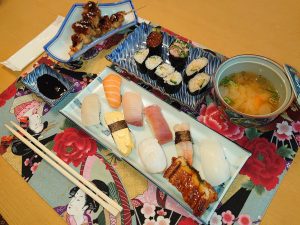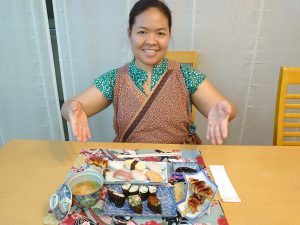 Intelligent SUSHI
2022.10.23
A curious guest tried making various kinds of sushi! Please enjoy sushi when you return to El Salvador.
好奇心旺盛なゲストが色々な寿司づくりに挑戦しました!エルサルバドルに戻ってもお寿司を楽しんで下さい。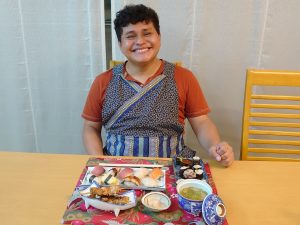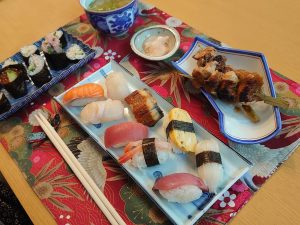 Amazing SUSHI
2022.10.22
Amazing sushi cooking with a lovely mother and daughter from Singapore! This is their first handmade nigiri sushi.
シンガポールの素敵な母娘と最高の寿司クッキング!2人にとって初めての手作り握り寿司です。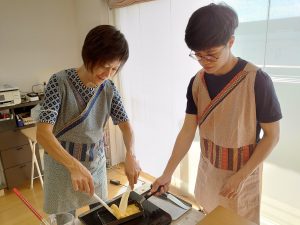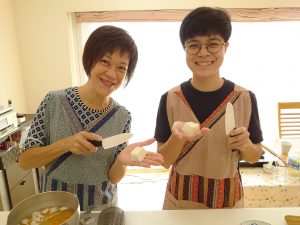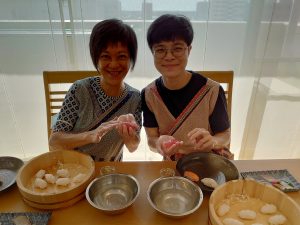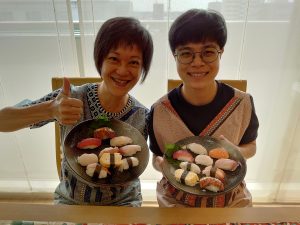 Fancy SUSHI
2022.08.22
A man visiting Japan from France joined our nigiri sushi class as a memory before he left Japan!
フランスから来日中の男性が、日本を去る前の思い出に握り寿司のクラスに参加してくれました!